We are an incoming travel agency specialising in custom designed ground arrangements for INCENTIVE GROUPS, LEISURE TOURS and MEETINGS & EVENTS.
Our fast response team will create and customise the best programme for you or your client, looking after everything you need from arrival to departure with a 24hr dedicated response.
20 years within the travel and tourism industry means our efficiency and expertise is hard to beat.
We know how important it is to reward and motivate your clients with an unforgettable experience.
With our extensive knowledge of the UK we can tailor precisely to your specific needs or ideas to create traditional or more unusual inspirational days.
Themed excursions and events can be arranged by us including fun or extreme sports activities, fascinating castle tours, theatre & entertainment, food & drink, action/adventure, role-play and more.
Everybody deserves a great holiday, and with our facility to negotiate individual and group rates at the best hotels, we can create the perfect break in London and around the UK.
With so much to see and do it's easy to get bogged down with all the details so let us take care of your itinerary.
We are here to guide you, inspire you and tailor-make a holiday to suit your requirements because each traveller is looking for that dream experience.
Whether it be a formal or informal celebration, business meeting, conference, screening or lecture, we can arrange traditional and unusual venues to meet your requirements.
We will use your brief to plan and support each meeting or event, working behind the scenes to ensure everything runs smoothly on the day so you can concentrate on the event itself.
We are here to find the perfect venue for you whatever shape or size.
We want to ensure that your arrival to the UK runs as smoothly as possible. We can arrange transfer to your accommodation or place of choice so all you need to do is relax.
If you need to get to and from events, restaurants, landmarks then let us take care of that too.
We can also provide a wide variety of transport from budget to executive for any tour or excursion no matter the group size.
Whatever your clients' requirements, we can organise an evening to remember.
With an endless choice of global cuisine in a variety of settings for all budgets and sizes, there will always be a restaurant to suit. London is a vibrant hub of entertainment with a huge choice of hot theatre tickets, clubs, bars and music venues waiting to give you an unforgettable experience.
Whether it be the most luxurious hotel, cosy country inn or modest budget accommodation, we understand how important where you sleep is.
Our access to the most competitive and negotiable rates with nationwide hotels and B&B's will ensure that we get the right accommodation for you, no matter the budget.
We only offer hotels that are personally tried and tested by us.
​The UK offers breathtaking views, historical wonders and
world-famous iconic sights.
We can create tailor-made tours around Great Britain according to your needs including themed tours such as sports, film & tv, art, antiques, gardens, equestrian, historical, castles, or simply show you the highlights.
Professional guides can be provided in your chosen language.
Big Ben & Parliament

Angel of the North

London by Night

Oxford

The Lake District

The National Gallery

Stonehenge

Windsor Castle

Changing of the Guards
There are many amazing sights in London and the UK.
Enhance your group visit by enlisting the country's only registered professional multi-lingual tour guides.
BLUE BADGE GUIDES have unrivalled access to all the major attractions and are nationally recognised as having the most extensive knowledge of all places of interest in the UK.
Maybe you would like a walking tour based on The Beatles, a full or half day coach excursion, a peaceful journey along the river or a thrilling helicopter ride over the city... whatever your interests our guides will be with you along the way.
BLUE BADGE GUIDES are the ONLY non-representitive guides authorised to show you inside:
Tower of London - Westminster Abbey - St Paul's Cathedral - Windsor Castle - Kensington Palace - Spencer House - Oxford & Cambridge Colleges - Shakespeare's Birthplace - York Minster - Palace of Holyrood House - Edinburgh Castle - Houses of Parliament and more...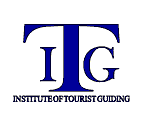 All our guides are registered with the Tourist Board as Blue Badge Guides. They are all full members of the Guild of Registered Tourist Guides, APTG (Association of Professional Tour Guides) and of the Institute of Tourist Guiding, thus ensuring the highest professional standards.
Many famous events, festivals, ceremonies and meetings take place in London and the UK every year. Here are some we recommend and would be delighted to help arrange for you to visit.
​
Ideal Home Show - Around March/April
New ideas for the home and garden, tech gadgets that you can see being demonstrated along with purpose-built houses.

UK May Day Bank Holiday - First Monday of May
FA Cup Final - Mid May
The oldest existing knock-out football competition in the world; the 2016 final takes place at Wembley Stadium.

Chelsea Flower Show - May
The world's most famous flower show is a celebration of the highest quality horticulture. A feast for the imagination bursting with inspiration.
UK Spring Bank Holiday - Last week of May
Virgin London Marathon (4 October)
One of the biggest fund raising events of its kind in the world. With over 30,000 entrants, starting from Greenwich Park, the course finishes in The Mall.

Derby Day - June
The most prestigious date in the UK's flat racing calendar held at Epsom Racecourse.

Trooping the Colour - Second Saturday in June
The grand celebration of the Queen's Official 90th Birthday takes place at Royal Horseguards with a regimental parade with music and entertainment.
Royal Ascot - June
The world's greatest and arguably most fashionable horse race meeting. This stylish event is an opportunity to experience high society and maybe take home some winnings!
Wimbledon Tennis Championships - End of June - mid July) Prestigious open air tennis tournament bringing together the best players in the world competing for the title of Wimbledon Champion.
Henley Royal Regatta - Beginning of July
The Royal Regatta is very much an occasion to sit back and enjoy bucks fizz, cream teas and picnics along the riverbank.

The Golf Open - July
The Open Golf Championship will be held in St Andrews, Fife where the world's greatest golfers will battle for the famous Claret Jug.

State Rooms at Buckingham Palace
July to September
Her Majesty the Queen allows the general public to view Buckingham Palace's State Rooms for a limited period.

Notting Hill Carnival - Last of week of August)
Bringing together over 1.5 million people for a two-day lively celebration that includes house parties, street performances, floats, food stalls and live music.

Last Night of the Proms - September
The biggest classical music festival in the world, held annually at the Royal Albert Hall comes to a dramatic end. Hyde Park also hosts an evening of classical music.

Guy Fawkes Night (5 November)
Remember, remember the 5th of November.
Organised firework displays in various venues across London including the renowned Battersea Park event.
World Travel Market - 1 - 3 November)
An exhibition that provides a unique opportunity for the whole global travel trade industry to meet, network, negotiate and conduct business.
Lord Mayor's Show - Second Saturday of November
A joyful street event beginning at 11am with bands, floats, a glittering state procession, military parade and fair finishing with a firework display on the River Thames.
New Year's Eve (31 December)
Millions of people head to central London to celebrate the last night of the year. Special events, parties, restaurants, clubs, and a congregation in Trafalgar Square with a now legendary fireworks display on the Thames at midnight. HAPPY NEW YEAR!
Please call or email us with your request or fill out the form below.